London — Prince Harry and his wife Meghan, the Duke and Duchess of Sussex, have been asked "to vacate" their home in the U.K., Frogmore Cottage, which was given to them by the late Queen Elizabeth II, a spokesperson from the couple's Archewell organization said Wednesday. The statement came after a report in a British newspaper said they had been asked to give up the house by King Charles III, and it was being offered to King Charles' disgraced brother Prince Andrew, who is "resisting" taking up residence in the royal abode, according to the tabloid.
Harry and Meghan, who gave up their full-time royal duties and now live in California with their two children, are arranging to move the rest of their belongings out of the cottage and have them shipped to the U.S., The Sun said.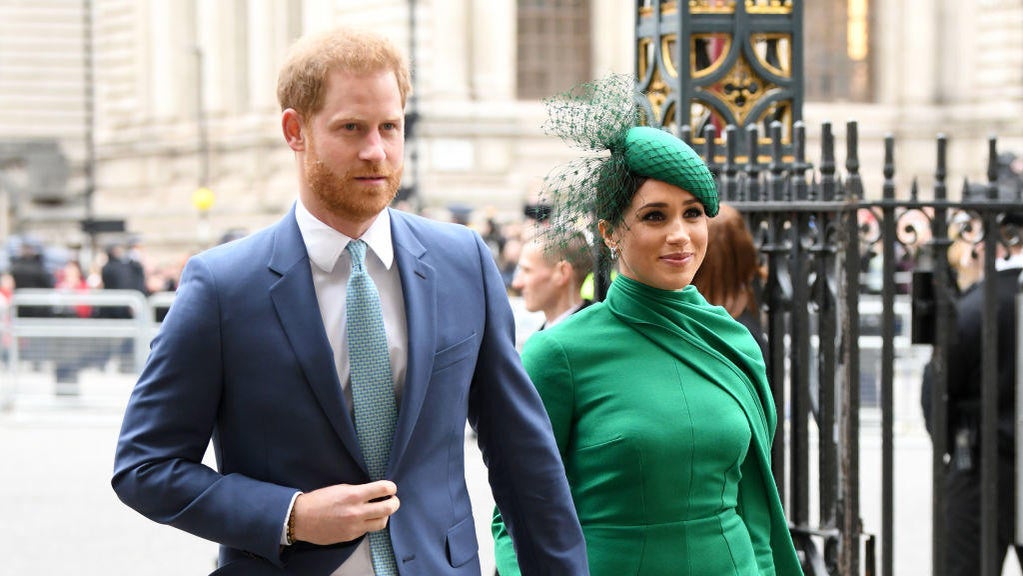 A spokesperson from Harry and Meghan's Archewell organization said in a statement to CBS News on Wednesday: "We can confirm The Duke and Duchess of Sussex have been requested to vacate their residence at Frogmore Cottage."
Buckingham Palace offered no comment on the story, and generally does not speak about matters the royal family considers private.
Frogmore Cottage sits on the sprawling grounds of Windsor Castle, the primary home of Britain's monarchs for hundreds of years, just west of London. Harry and Meghan renovated the cottage between 2018 and 2019 at a cost of about 2.4 million pounds (about $2.9 million). The makeover was initially paid for by U.K. taxpayers via the royal family's "Sovereign Grant," but the cost was repaid by Prince Harry.
According to The Sun, after paying back the cost of the renovations, Harry made a deal with his family to continue renting the home for "several years."
After moving to live full-time in California, the couple still kept Frogmore Cottage as their U.K. residence. They celebrated their daughter Lilibet's first birthday there last year and also used it when they came to attend Queen Elizabeth's funeral. 
But given the acrimony between the young royals and Harry's family, reportedly strained further by the publication of Harry's tell-all book "Spare" in January, they have largely kept their distance.
In 2020, Harry's cousin Princess Eugenie, Andrew's daughter, and her husband stayed at Frogmore Cottage, but the pair have since moved.
Harry and Meghan were given an eviction notice days after the release of Harry's book, The Sun said, and they have not been offered an alternative U.K. residence by the royal family.
Prince Andrew could reportedly lose his current home on the grounds of the Windsor estate, which he shares with his ex-wife Sarah Ferguson, because King Charles is planning on slashing his brother's royal grant, which is effectively an allowance of more than 250,000 pounds per year, The Sun reports.
It remains unclear if Harry and Meghan will be invited to King Charles' coronation ceremony in May.